Update: Our VBS for 2015 is over, but great memories were made all around! Check out the photos below: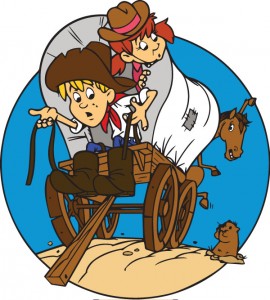 Our 2015 VBS theme is Pioneers and Prairie Dogs as we learn about following God in our journey through life!
Our Vacation Bible School is free to attend, and last year we saw 50 kids visit throughout the week! If any of your children will be entering kindergarten through the 5th grade in the fall, they are welcome to join our wagon train!
Fun songs, skits and crafts, exciting Bible lessons, games and more await the kids at this year's VBS!
Grab your horse and wagon and come on over!